Product categories of Coaxial Cable, we are specialized manufacturers from China, Coax Cable, Coaxial Cable suppliers/factory, wholesale high-quality products of Rg59 Coaxial Cable R & D and manufacturing, we have the perfect after-sales service and technical support. Look forward to your cooperation!
China Coaxial Cable Suppliers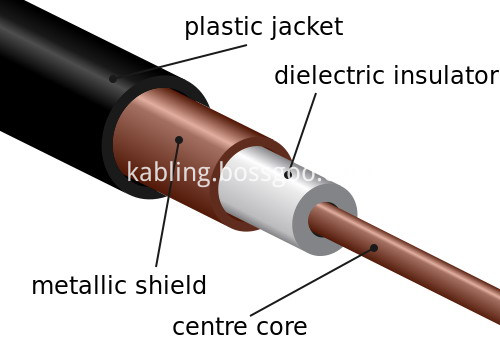 Coaxial Cable, or coax , is a type of cable that has an inner conductor surrounded by a tubular insulating layer, surrounded by a tubular conducting shield. Many coaxial cables also have an insulating outer sheath or jacket. The term coaxial comes from the inner conductor and the outer shield sharing a geometric axis.
Coaxial cable conducts electrical signal using an inner conductor (usually a solid copper, stranded copper or copper plated steel wire) surrounded by an insulating layer and all enclosed by a shield, typically one to four layers of woven metallic braid and metallic tape.